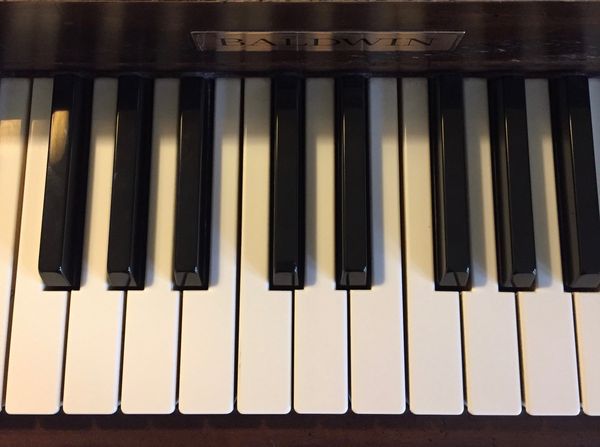 These last 28 days have been filled with anxiety, excitement, frustration, joy, disappointment, gratefulness, doubt, courage, and lots and lots of tears...the sad kind AND the happy kind! I am literally hanging out here on the edge completely exposed and vulnerable....which, by the way, is my ABSOLUTE LEAST FAVORITE PLACE TO BE!
These next few hours will determine a lot...whether I go into the studio and get to work or I figure out how to move forward..whether I start sending out rewards or pick myself up and try again...whether I have no spare time because I'm so busy or I have lots of time to sit around and think about everything. But one thing these next few hours won't determine...who I am. I already know who I am and nothing is going to change that. No amount of money (or lack thereof) will change that. 
This journey has taken me places I never, EVER dreamed I would have gone. And though these days have been filled with all kinds of things, I am filled with gratitude more than anything else.
- When someone comes up to me after a show and says, "That one song you sang, it brought me to tears" and opens up about their personal life and how the song spoke for them...filled with gratitude.
- When someone I haven't even spoken to in years pledges and wishes me luck....filled with gratitude.
- When someone pledges way more than they should because they aren't in a super great financial place...filled with gratitude.
- When a song I wrote out of a certain experience comes back and kicks me in the butt months later...filled with gratitude.
- When my son walks in and hands me $20 (all he has) and says he wants it to go towards my album...filled with gratitude.
- When someone walks into my life at just the right place and just the right time...filled with gratitude.
I could go on and on and on telling you about experiences I've had over the last 2 years. But that would turn this little blog post into a novel so I'll spare you! Suffice it to say that I know I'm on the right path. I know that I need to share what I'm writing. I know that these songs aren't meant for me alone. I know who I am and I am forever grateful for that. 
Thank you for walking these last 28 days with me. Will you walk with me these last 2 days? There are less than 40 hours left and there's a lot of ground left to cover but I know we can do it! We can make this happen together! If you haven't backed this project yet, please take a minute and make a pledge HERE. If you have already backed this project, THANK YOU SO MUCH for how you have already supported me! Would you now be willing to increase your pledge? Maybe take it up to the next level? Maybe double it? You can easily do that HERE by clicking "Manage your pledge". If you believe in this project, please share it with your friends!
THANK YOU for being a part of creating this album! I could not do it without you!