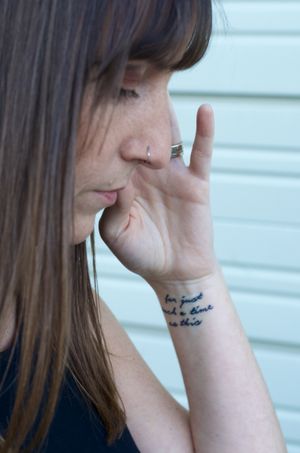 I cannot BELIEVE the journey that I have been on the last year and a half. It's absolutely unimaginable to me in so many ways! BUT...I am so entirely grateful. Grateful that I am where I am today. Grateful for the last 15 years that have brought me to this part of the journey. Grateful for the amazing people who are walking beside me. Grateful for the many opportunities presenting themselves. Just SUPER GRATEFUL! (I'll share more about this journey in upcoming posts, so stay tuned!)
And speaking of opportunities, I want to share with you one of the most INCREDIBLE opportunities that I have RIGHT NOW! In just 10 days...TEN DAYS...I am launching my very first Kickstarter campaign to raise the support and resources needed to record my DEBUT ALBUM! Guys...this is so ridiculously HUGE to me! If you had asked me 5 years ago if I'd ever do anything like this I would have honestly answered with a big fat "NO WAY". And not because I didn't want to...but because I had never allowed myself to imagine that I was capable. And I'd let fear shape the way I thought about everything...including (and perhaps most significantly) music. But over the last year and a half, everything has changed!
So now I sit just TEN DAYS away from one of the scariest, most exciting things I've ever done (getting married and having 2 babies definitely top it, but only barely!). And I wanna know...Will you join with me in this musical endeavor? Will you help me bring this album to life? Will you share this crazy opportunity with others so they can join in too? I hope you will! And I hope that through this album, through these songs, you will hear a little bit more of my heart...and maybe find a little bit more of your's as well!
LET'S DO THIS! July 10, 2017...here we come!